Better Business Listing Provided by
DG Digital Services in Perth Western Australia
Perth Detailer needed an SEO company to support their content efforts by directing, optimizing, & prioritizing SEO tasks.
SEO STRATEGY
DG Digital Services found & optimized Freo Towing's site for keywords that had search volume and were targeted to the Freo Area.
TRAFFIC INCREASE
700% increase in traffic year over year.
NEW TRAFFIC
275% increase in new search traffic year over year.
COVERSIONS INCREASE
Additional 685 conversions from the previous year.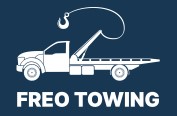 Freo Towing
Needed a consistent lead source that would help grow their business. They also needed transparency on the cost per conversion.
SEO STRATEGY
DG Digital Services implemented an SEO & PPC strategy centered around their service area. We also implemented call tracking & a reporting dashboard offering full transparency.
575+ 1ST PAGE
Added 575 first page search queries.
+68% ORGANIC TRAFFIC
68% increase in organic search traffic in 6 months.
+1200 PHONE CALLS
Increase of 1200 phone calls from the previous year.
No matter how good they are, products and services need marketing for people to know about them and purchase them eventually. Thus, having a marketing consultant Perth by your side to help you with your strategies is a good idea. However, a better idea is hiring a digital marketing agency Perth. In this day and age, traditional marketing just won't cut it. Televisions are getting fewer viewers as people switch to online content platforms to binge-watch their favorite shows. Publications are closing or downsizing as more people now prefer consuming content digitally. Traditional marketing companies Perth can't cut it anymore. You need people adept at the ever-changing world of digital marketing Perth, and that's who we are — DG Digital Services.
Digital marketing refers to various strategies marketers employ to reach their target audience online. It involves utilizing various digital platforms like websites, social media, or even apps for your mobile phones. If you need help with digital marketing, look no further as our company provides various digital marketing services that can help your brand achieve your objectives.
Whether your business has just recently started or it's already an established one, it should have a website where users or potential customers can get information about the products or services you're offering. Having a website is very important as everyone is going digital. Your competition surely has one, and you won't want to be left behind. Having a website is easy, but making an effective one isn't. Many companies out there offer website design and development services, but are they any good? As a digital marketing Perth company, we've developed many websites for delighted customers. Our websites are guaranteed to be excellent in terms of aesthetics and functionality.
Having a website that looks outstanding and easy to navigate is crucial, as visitors will judge your brand or company based on how your website looks, and what experience it provides them. If your website is unresponsive or it looks like it was designed ages ago, users may think that you're not giving your site too much importance, and they may think that you don't care about your customers as well. A good website should entice visitors to check more pages and know more about your company or products when they land on your page. If your website is professional-looking, users will feel safer and more secure while browsing your site, especially if transactions can be done there. No one likes to give personal, sensitive information to a company whose site looks shoddy. A badly-designed website will only keep potential customers away, and you don't want this to happen. Another reason you need a great website design is that it helps with search engine optimization or SEO. SEO involves strategies to ensure that your website has a high rank on the results page of search engines like Google and Bing, leading to more traffic to your site. Many factors affect a site's rank, one of them being website design. A digital marketing agency Perth with the right experience in website design and with knowledgeable SEO consultants Perth, like us, can provide you with the perfect website.
Having a well-designed website is just one of the first strategies in digital marketing. If you already have one, you must ensure that people can actually see and visit it, and thus you need search engine optimisation Perth. The right SEO Perth company can help you make your website optimized for search engines. Their main goal should be to make your website appear on the highest rank possible when users search for keywords related to your company's products and services on search engines. With your website on the top portion of the search engine results page or SERP, there's a higher chance that users will visit your site, which is what most businesses want to happen. A great Perth search engine optimisation company like DG Digital Services can make this happen.
To understand Perth SEO, you have to know how search engines work. You see, when you type keywords on a search engine's search bar, what the search engine does is show websites it believes to be the most relevant to you. It can do this by "crawling" or scanning different websites all around the world to know what they're about and check how relevant they are to you. If a website isn't optimized for search engines, it's unlikely for the search engine to show it. Or it may appear on the last pages that users don't actually check. As a business owner, what you want to happen is for your site to appear on the first page, even better if it's on the topmost portion or rank one of the search engine. The right SEO agency Perth can help you achieve this. However, as easy as it may sound, Perth search engine optimisation may require making various changes if your website isn't yet optimized. It involves factors that you may have no control over, but you can directly or indirectly influence. Even the best SEO company Perth can't make your website rank number one overnight. Ranking first on Google Search, for example, may take months, depending on your website's current standing for specific keywords. As one of the top SEO companies Perth has, we can help you have steady progress in ranking on Google for keywords related to your brand.
The right Perth SEO company will help you ensure that your website has the relevant content to entice search engines to show it to users. Our SEO consultants, Perth can help you come up with the right content with our content marketing services. Content marketing involves providing content that addresses the problems of your audience or helps them better understand the topics they're interested in. By showing your expertise in topics related to your products or services, you can increase traffic to your website. When users find your content credible, they're more likely to trust your brand and support your products or services.
We have some of the best SEO consultants Perth has to help you with different types of content that'll keep users coming back to your site. They can create blog posts with useful information about certain topics. Blogging is an easy way to keep your website updated, which is crucial for SEO Perth. A blog is more engaging, so its tone can be informal, unlike regularly written articles such as news or feature articles. We can also help with descriptions for your product pages.
Search engine
Optimisation perth
Not all content has to be text. You can also have slideshows, infographics, videos, or even audio on your site. Slideshows combine images and text to better present the information you want to share. Infographics are best for showing data or figures that users may find overwhelming when presented only through text. Videos are becoming very popular nowadays. They're mostly used for entertainment, but you can also use them to present information that requires visuals to be understood better. For example, you can produce short how-to videos on how to use your products. For audio, a great example would be podcasts. It's an effective way to engage users who prefer listening to information instead of reading or watching it. An SEO agency Perth can also help you with such types of content.
Check with our SEO specialist Perth for the best content marketing strategy for your brand. As one of the top SEO companies Perth has, coming up with a strategy should be no problem for us.
Marketing Consultant

perth
More than being an SEO Perth company, we also provide search engine marketing services, particularly pay-per-click or PPC campaign management. While Perth search engine optimisation offers organic or unpaid traffic to your website, search engine marketing or SEM does so by paying for ads. Another difference between Perth SEO and SEM is that the former may take a while to have your website shown on the top rank or page of a search engine. Meanwhile, the latter requires only a little time as long as you have the right budget and the right digital marketing consultant Perth to help you implement your campaigns.
Pay-per-click, PPC for short, is an advertising model that allows you to run ads on digital channels of your choice and pay only when users click on the ads, which explains the name. Most of the time, the objective of these ads is to increase traffic for your website, where users can perform a particular action you want them to, like sign up for a newsletter, buy your products, or download your apps. These ads may use graphics, but you may also see them as text on search engines like Google. A digital marketing agency Perth like DG Digital Services can help you choose whom to show your ads to through targeting. We can also set up the whole campaign for you to ensure that your ads will be visible to as many people as possible and generate quality clicks to your website. Various factors affect the placement of your ads on the search engine results page or SERP. One of these factors is your budget amount or how much you're willing to pay to have your ads seen or clicked by users. A higher bid won't necessarily give you a higher placement on the SERP, as other factors also have to be considered. An example of a significant factor is ad quality, which is dependent on the relevance of your ads to users and the quality of your landing page or website, just to name a few. Because website quality is involved, you need to have an SEO specialist Perth around to coordinate with your SEM team. However, there's no need for another Perth SEO company when you hire us because we offer both SEM and SEO Perth services.
Perth Search

Engine Optimisation
Social Media Marketing is another service we offer at DG Digital Services. This involves utilizing social media platforms like Facebook, Twitter, and Instagram to promote your company's brands and activities. Like with search engine optimisation Perth, you can make your brand presence online stronger with social media marketing. Social media marketing should complement SEO. Link building or having other sites linked to your site is an integral part of search engine optimisation, so the best SEO company Perth should recommend having social media posts with links to your website.
If you're not yet fully using the power of social media, then let us help you. Having a business is enough reason to have a social media presence. Social media channels allow brands to reach a greater audience and grow their business. However, it's not as simple as posting on Facebook about your brand. With tons of posts on social media, yours have to stand out. DG Digital Services can help you run effective social media campaigns to achieve your marketing goals. What's great about social media marketing is that it doesn't have to cost as much as marketing via print, radio, or television. So if budget is an issue for you, it shouldn't be.
ANALYZE
The first step in our SEO process is critical. Knowing where your site has been and what marketing tactics have been previously used, gives us the details needed to create a new blueprint that will produce real results. We explore your website's content and link profile in depth, enabling us to know what actions to take to improve your website's online visibility. During this step, we also pinpoint any critical obstructions that may exist.
PLAN
Based on the information gathered from the audit, we determine the best plan of attack to improve your search engine results. Although we use tried and tested search engine optimization methods, every client is unique and requires special attention. Therefore, each SEO plan is uniquely crafted to fit the client's specific needs. We begin by selecting keywords, phrases, and topics to target and then design a link building strategy around these selections and what the existing link profiles lack.
IMPLEMENT
Now that the foundation is laid out and we know where your website has been and where it is going, we begin implementing the SEO campaign. We update all essential on-site SEO elements, including creating new title tags, meta descriptions, updating or changing site architecture, creating linkable content, interlinking pages, and more, based on what was deemed needed by our audit.
If you're interested in digital marketing, you have to lay down your objectives first. A common objective among brands is to increase sales. With this in mind, we can help you come up with a strategy. We can help you identify which channels to use or what type of digital marketing services you need. You also have to be clear about your budget so we can set expectations. Rest assured, however, that regardless of your budget, we can come up with a strategy that'll be worth every cent. Get in touch with us now. As one of the most reliable digital marketing companies Perth has, we can guarantee that you'll be satisfied with our services.
LATEST
TIPS

, CASE STUDIES &

BLOG

POSTS.
Send in your address and tell us more about your business. We can make sure you are listed on many more business listings, and make
Read More »
Globally, shoppers are now looking for business and products via the phone vs. via the desktop for a higher proportion of searches. This is new
Read More »
When you first started building your business listings and websites, you probably were excited to receive new business and then disappointed when you couldn't be
Read More »